Discover the various factors that determine the cost of a bay window as we delve into its pricing, installation, and customization options.
Bay windows are a beautiful addition to any home. They not only provide a stunning view of the outside but also add an extra touch of elegance to your living space.
However, before deciding on installing a bay window, it's essential to know how much it will cost you. The cost of a bay window depends on several factors such as material, size, and design.
In this blog post, we'll delve into the details and give you an accurate estimate of how much you can expect to pay for a bay window installation. So sit back and read on!
Key takeaways:
Bay windows cost ,000 to ,500 or more.
Types of bay windows: angled bay, box bay, bow window.
Factors affecting cost: size, material, customization options.
Materials: wood, vinyl, aluminum for frames; single-pane, double-pane, triple-pane glass.
Consider energy efficiency, structural work, and installation costs.
What's Inside
Types of Bay Windows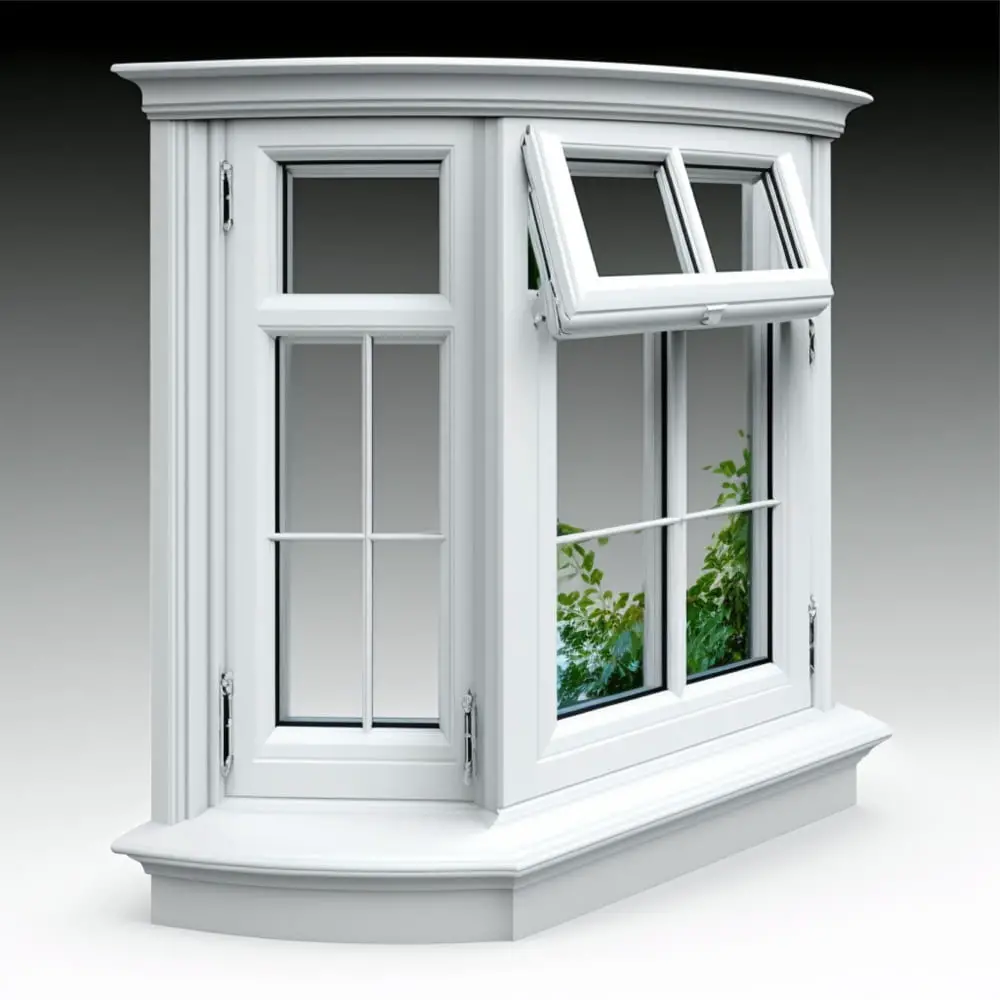 The most common types of bay windows include angled bay, box bay, and bow window.
Angled Bay Window: This type of window has three or more panels that are angled to protrude from the wall at 30-45 degrees. Angled bays provide a modern look to your home's exterior while creating an illusion of additional space inside.
Box Bay Window: Box bays have a square shape with three sides that extend outwards from the house at 90-degree angles. They offer ample seating space and can be used as storage areas or display shelves.
Bow Windows: Bow windows consist of four or more equal-sized glass panels curved outwardly to create a gentle arch effect. They add elegance and charm to any room while providing panoramic views outside.
Bay Window Costs Overview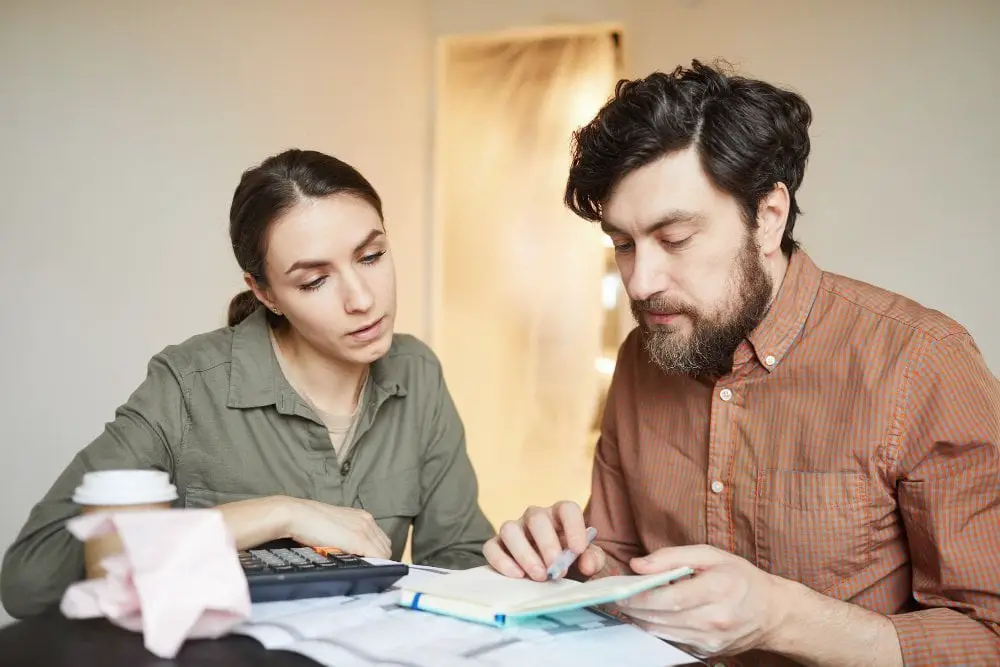 The cost of installing bay windows varies depending on several factors such as size, material, and design. On average, the cost of installing a bay window ranges from $1,000 to $4,500 or more.
However, this is just an estimate and does not include additional costs such as labor fees or customization options.
It's important to note that the overall cost will depend on your specific needs and preferences for your new window installation project. In general terms though; larger sizes tend to be more expensive than smaller ones due mainly because they require more materials for construction.
Additionally; custom designs may also increase costs since it requires specialized skills in designing unique shapes that fit perfectly into existing spaces while still maintaining structural integrity without compromising energy efficiency standards set by local building codes.
Factors Affecting Bay Window Costs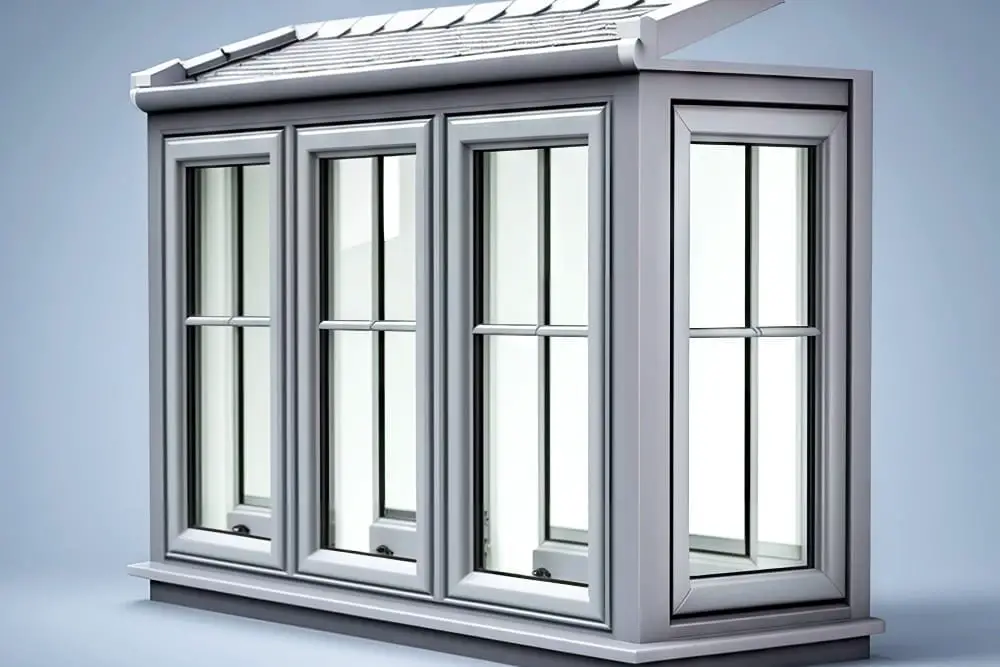 The size of the window is one of the most significant determinants of its price. Larger bay windows will require more materials and labor, which will increase their overall cost.
Another factor that affects bay window costs is the type of material used for construction. Vinyl and aluminum frames tend to be less expensive than wood or fiberglass frames, but they may not offer as much durability or energy efficiency.
Customization options such as glass type (single pane vs double pane), decorative grilles, and hardware also impact pricing significantly. Energy-efficient features like Low-E coatings can add up to 15% extra in total costs compared with standard glass panes.
Installation plays a crucial role in determining how much you'll pay for your new bay window(s).
Material Options and Pricing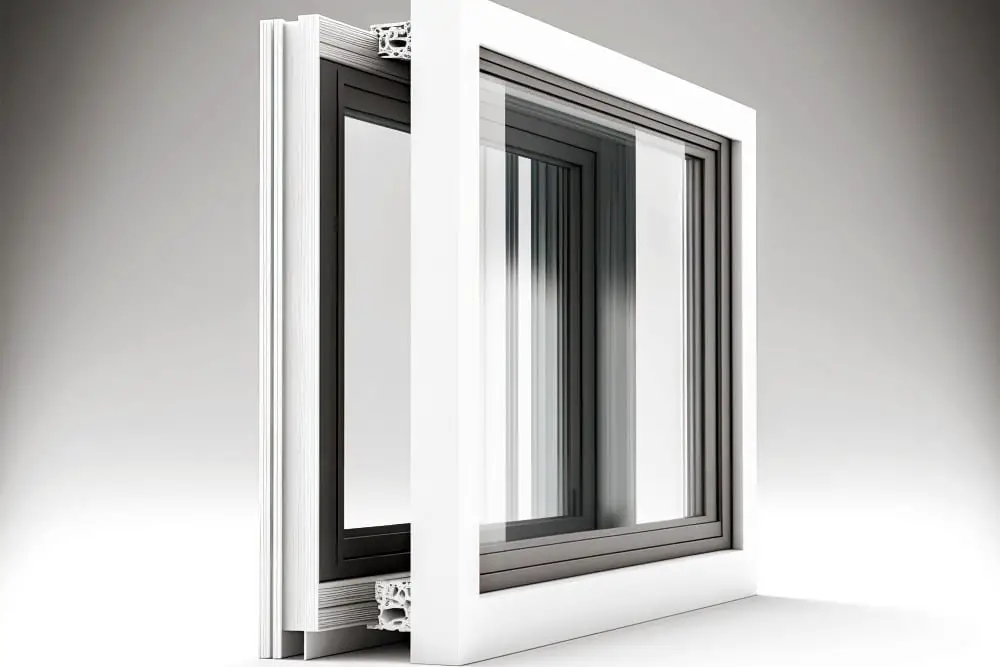 The most common materials used for bay window frames are wood, vinyl, and aluminum. Wood is a popular choice due to its natural beauty and durability; however, it's also one of the most expensive options.
Vinyl is an affordable alternative that requires minimal maintenance but may not be as durable as other materials in extreme weather conditions.
Aluminum frames are lightweight and low-maintenance but can be more costly than vinyl or wood. There are composite materials available that combine different elements such as fiberglass with PVC or foam insulation.
The type of glass you select for your bay window will also affect pricing significantly. Double-pane insulated glass provides better energy efficiency than single-pane glass but comes at a higher price point.
Frame Material Costs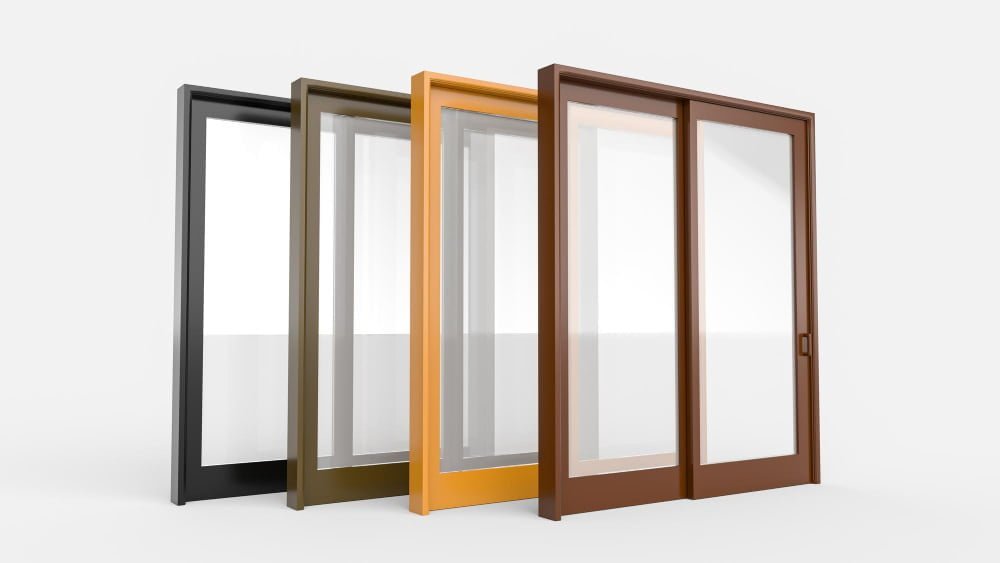 The most common materials used for frames are wood, vinyl, and aluminum. Wood is a popular choice due to its natural beauty and durability; however, it's also the most expensive option.
Vinyl is an affordable alternative that offers excellent insulation properties but may not be as durable as wood or aluminum in extreme weather conditions.
Aluminum frames are lightweight and low-maintenance options that can withstand harsh weather conditions without warping or rotting like wooden frames do over time. They're also less expensive than wooden ones but more costly than vinyl ones.
Custom Vs Standard Sizes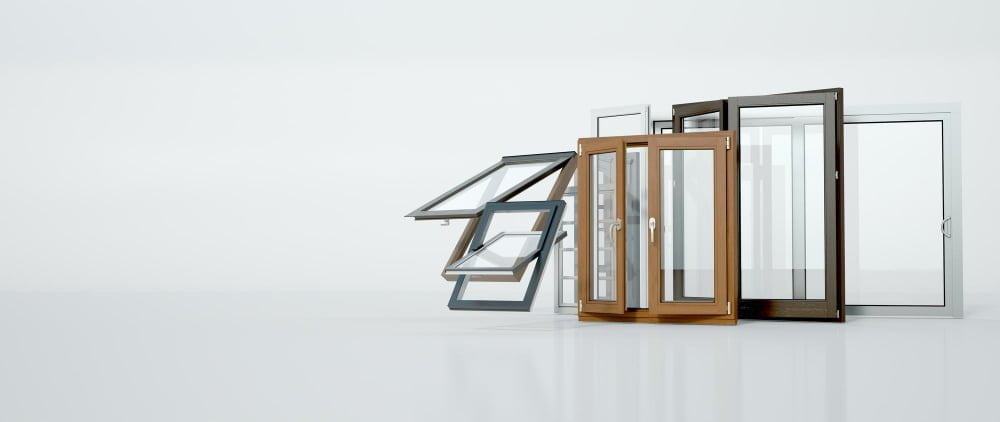 Standard sizes are pre-made and readily available in the market, while custom-sized windows are made to fit your specific measurements. Custom-sized bay windows offer more flexibility in terms of design and can be tailored to suit any space perfectly.
However, they tend to be more expensive than standard sized ones due to their unique specifications.
On the other hand, standard sized bay windows come at a lower cost but may not fit all spaces as well as customized ones do. They also limit design options since they only come in predetermined dimensions.
Ultimately, whether you choose a custom or standard size for your bay window depends on several factors such as budget constraints and personal preferences regarding style and functionality.
Types of Glass and Prices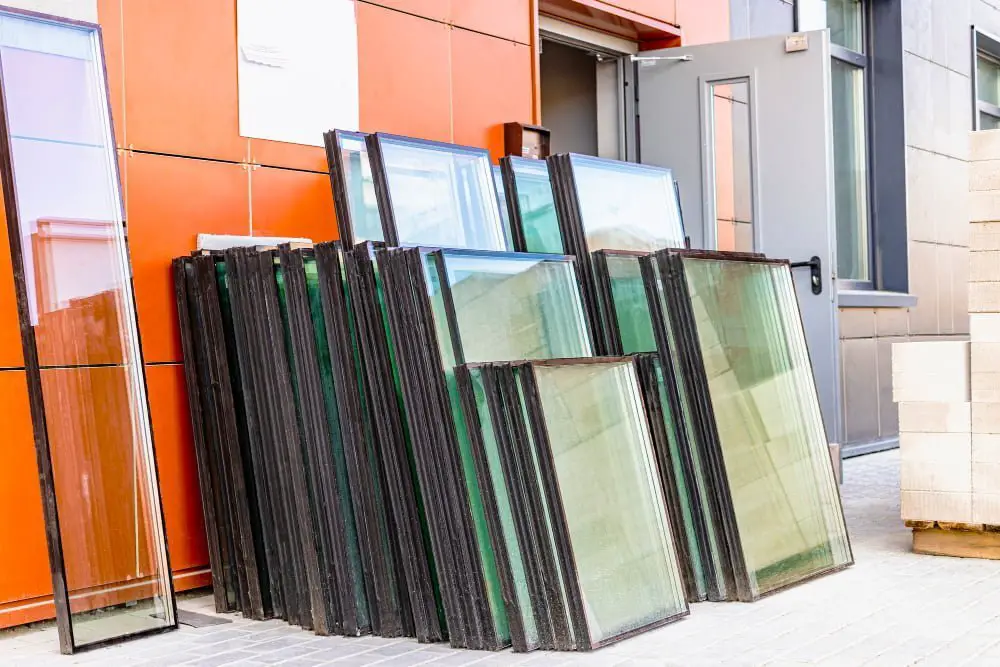 The type of glass you choose will affect both the cost and energy efficiency of your window. Here are some common types of glass used in bay windows:
1. Single-pane Glass: This is a basic option that provides minimal insulation and noise reduction.
2. Double-pane Glass: This type has two panes with an insulating layer between them, providing better insulation than single-pane.
3. Triple-Pane Glass: As the name suggests, this type has three panes with two insulating layers between them, making it highly energy-efficient but also more expensive.
4. Low-E Coating: A low-emissivity coating can be added to any pane to improve its energy efficiency by reflecting heat back into your home during winter months while keeping out unwanted heat during summer months.
Energy Efficiency Considerations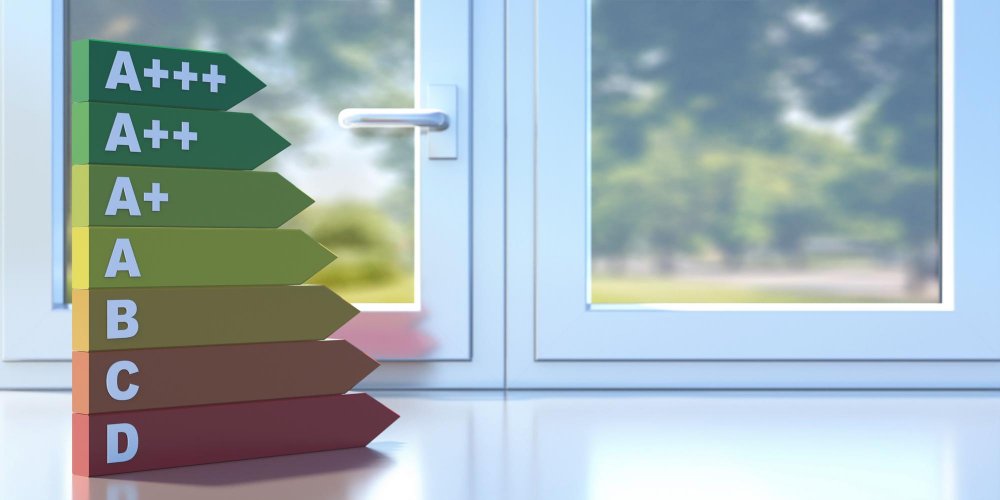 Bay windows can be a significant source of heat loss in the winter and heat gain in the summer if not installed correctly or with proper insulation. Therefore, it's crucial to choose energy-efficient materials such as double-paned glass and insulated frames that will help reduce your heating and cooling costs.
Another consideration for improving energy efficiency is selecting low-emissivity (low-e) coatings on your window panes. These coatings reflect infrared light while allowing visible light through, which helps keep your home cooler during hot weather conditions.
You may want to consider installing shades or blinds that can block out sunlight during peak hours when temperatures are at their highest. This way, you'll reduce solar heat gain inside your home without compromising natural lighting.
Bay Roof Addition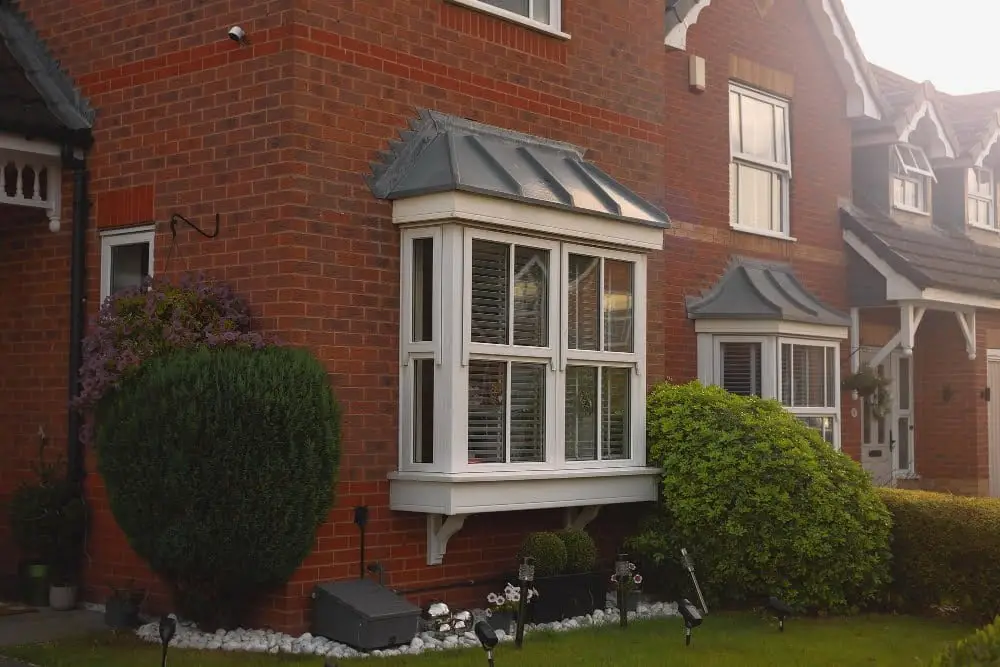 A bay roof addition provides extra protection from the elements while still allowing natural light into your living space. The cost of adding a roof to your bay window will depend on several factors such as the size of the window, material used for roofing, and labor costs.
The most common materials used for roofing are asphalt shingles or metal panels. Asphalt shingles are less expensive than metal panels but have shorter lifespans and require more maintenance over time.
Metal panels last longer but can be costly upfront.
When considering adding a roof to your bay windows, it's essential also to consider any necessary structural work that may need doing before installation begins. This could include reinforcing walls or installing additional support beams in order not only ensure safety but also prevent leaks during heavy rainfalls.
Replacement Vs New Installation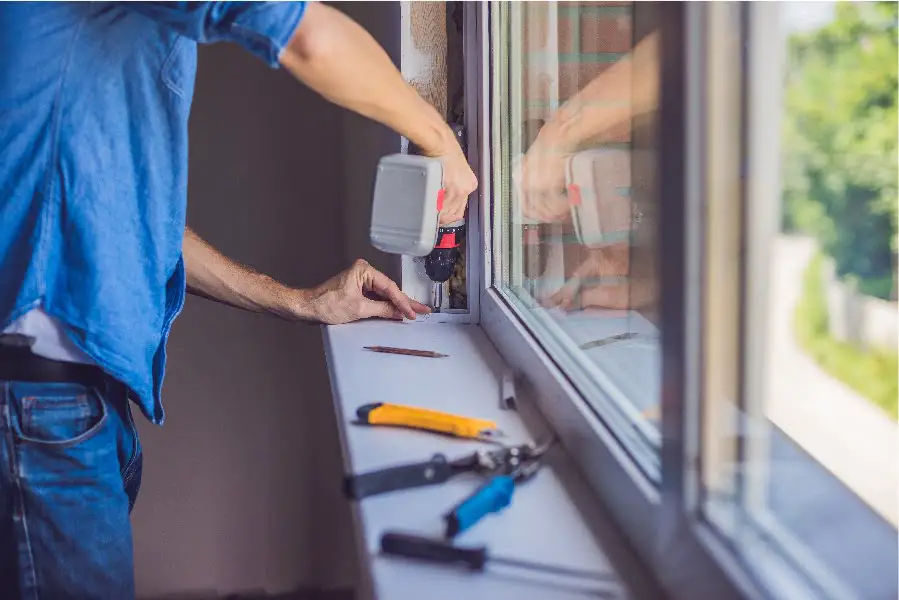 If your current bay window is old and damaged beyond repair, then replacement may be the best option. However, if you're looking for a completely different design or size than what's currently installed in your home, then installing a new bay window might be more appropriate.
Replacing an existing bay window can save on costs since some parts such as frames and sills may still be usable. It also means that there will likely not need any structural work done on your home since it already has space for the installation.
On the other hand, installing a brand-new custom-designed bay windows allows homeowners to choose from various materials and designs that suit their preferences better while ensuring energy efficiency standards are met with modern technology advancements.
Average Costs By Region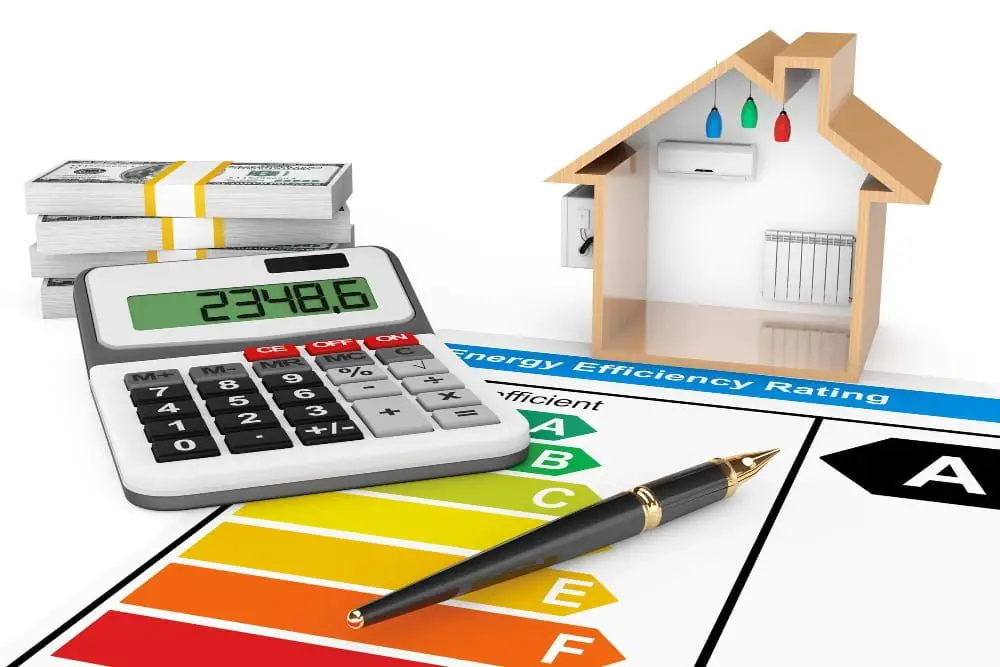 The average costs by region are as follows:.
Northeast: $1,500 – $4,000
Midwest: $1,200 – $3,500
South: $1,000 – 3,000
West Coast: $2,000 – 5.500
These prices are just an estimate and may vary based on the size of the window and other factors such as labor costs in your area.
It's essential to keep in mind that while you may be tempted to go for cheaper options or DIY installations to save money; it's always best to hire a professional installer who has experience with bay windows. They will ensure that everything is done correctly and safely without any damage or accidents.
In conclusion; when considering installing a bay window into your home budgeting is key! Knowing how much it will cost you beforehand helps avoid surprises down the line.
Labor Costs and Installation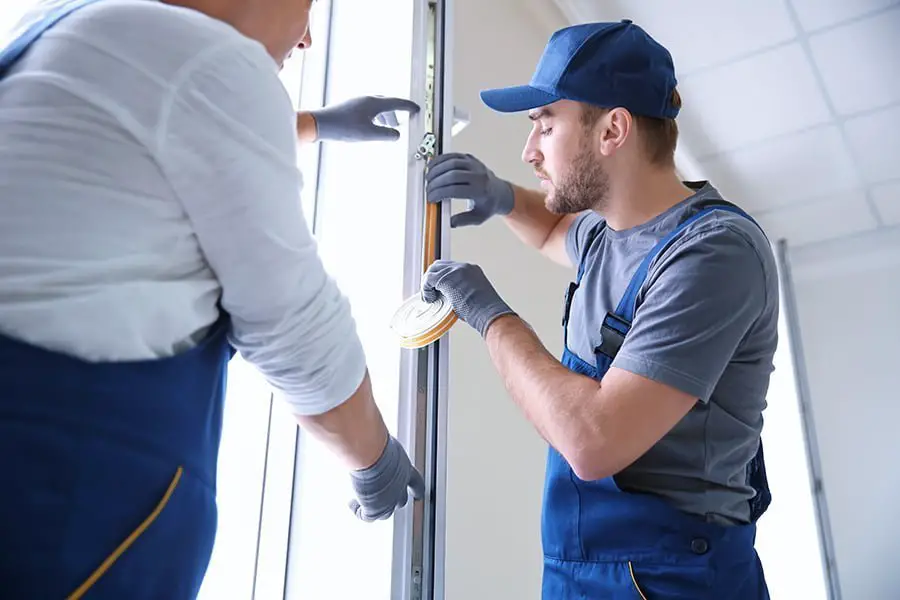 The cost of installation varies depending on several factors such as the size and complexity of the project, location, and experience level of the installer.
Hiring an experienced professional is crucial for ensuring that your bay window is installed correctly. A poorly installed bay window can lead to air leaks or water damage in your home.
It's essential to hire someone who has experience with this type of installation.
The average cost for labor ranges from $200-$500 per day depending on where you live and how much work needs to be done. Some installers may charge by square footage or by hour instead.
It's important to get multiple quotes from different contractors before making a decision on who will install your new windows. This way, you can compare prices and ensure that you're getting a fair deal.
While some homeowners may choose DIY installation as an option for saving money on labor costs, it's not recommended unless they have prior experience with similar projects. Bay windows require specialized skills and tools which most people don't possess at home.
DIY Vs Hiring a Professional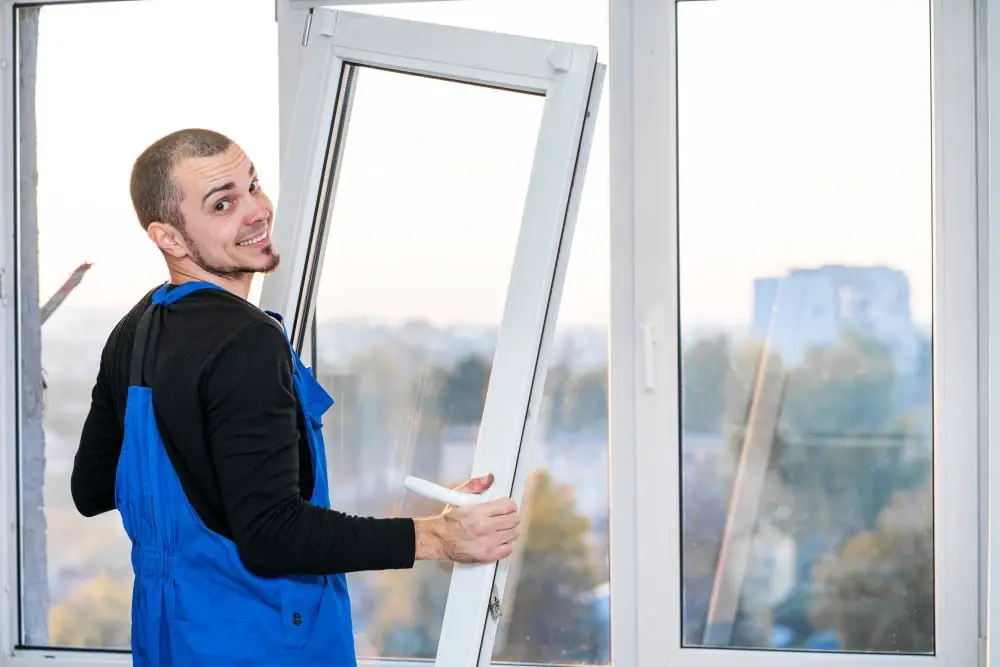 While DIY installation can save you money, hiring an experienced installer has its benefits. A professional will have the necessary tools and expertise needed for proper installation and ensure that your bay window is installed correctly.
However, if you're confident in your skills and have experience with home improvement projects, then DIY installation could be an option for you. Keep in mind that improper installation can lead to costly repairs down the line.
Before deciding on which route to take, consider factors such as time constraints and budget limitations. If time is not of the essence and cost-saving is a priority for you – then doing it yourself might make sense.
On the other hand – if precision workmanship matters more than saving some cash upfront- hiring professionals would be ideal.
Obtaining Price Quotes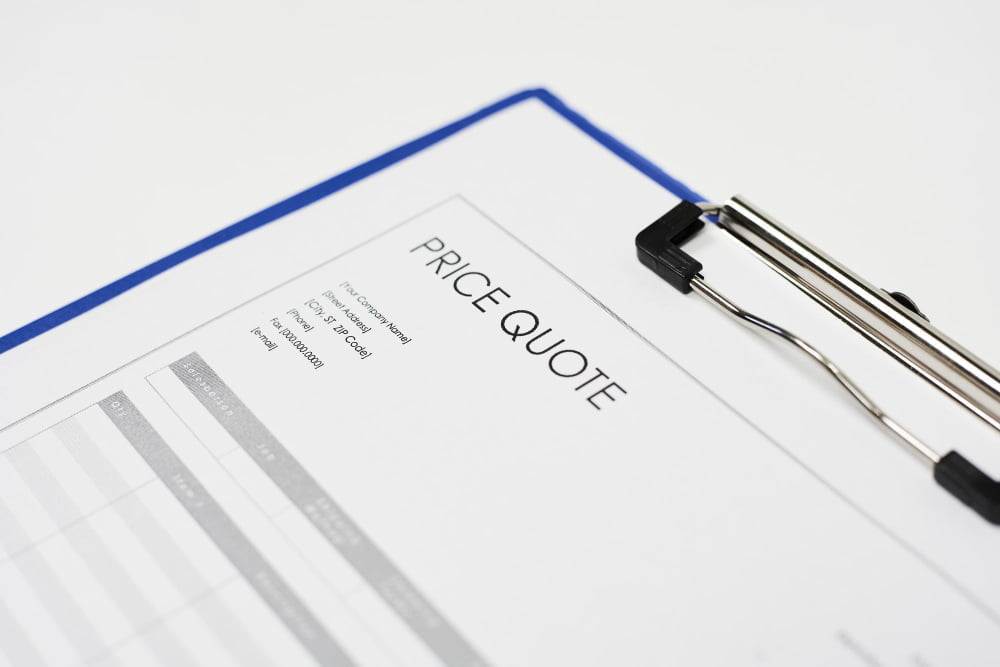 It's essential to get multiple quotes from different contractors or suppliers before making your final decision. This will help ensure that you're getting the best possible price for your new bay window.
When requesting a quote, be sure to provide as much detail as possible about the size and design of the bay window you want. Also, ask about any additional features or accessories that may affect the cost.
It's also important to inquire about installation costs and whether they are included in the overall quote or if they are separate. Some companies may offer free installation while others charge an additional fee.
Don't forget to ask about warranties and maintenance requirements for your new bay window as well. A reputable contractor should be able to provide this information upfront so that there are no surprises down the road.
Obtaining multiple price quotes is crucial when considering installing a new bay window in your home.
Additional Features and Accessories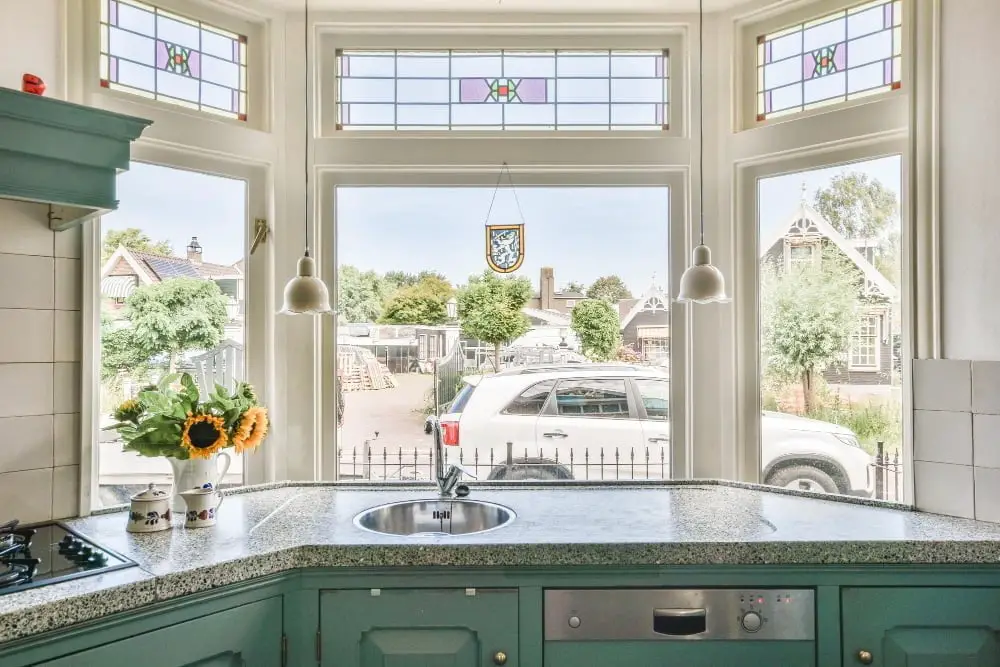 Some popular accessories include window seats, storage benches, built-in bookshelves or cabinets, decorative trims or moldings, curtains or blinds for privacy and light control. These add-ons not only increase the visual appeal of your bay window but also provide practical benefits such as extra seating space or storage solutions.
When considering additional features for your bay window installation project, it's essential to factor in the cost implications. Customized accessories may require more labor hours to install than standard ones; hence they may come at an added expense.
However, if you have a specific vision in mind that will make your home more comfortable and functional while adding value to it over time – investing in these extras could be worth it.
Cost-saving Tips and Tricks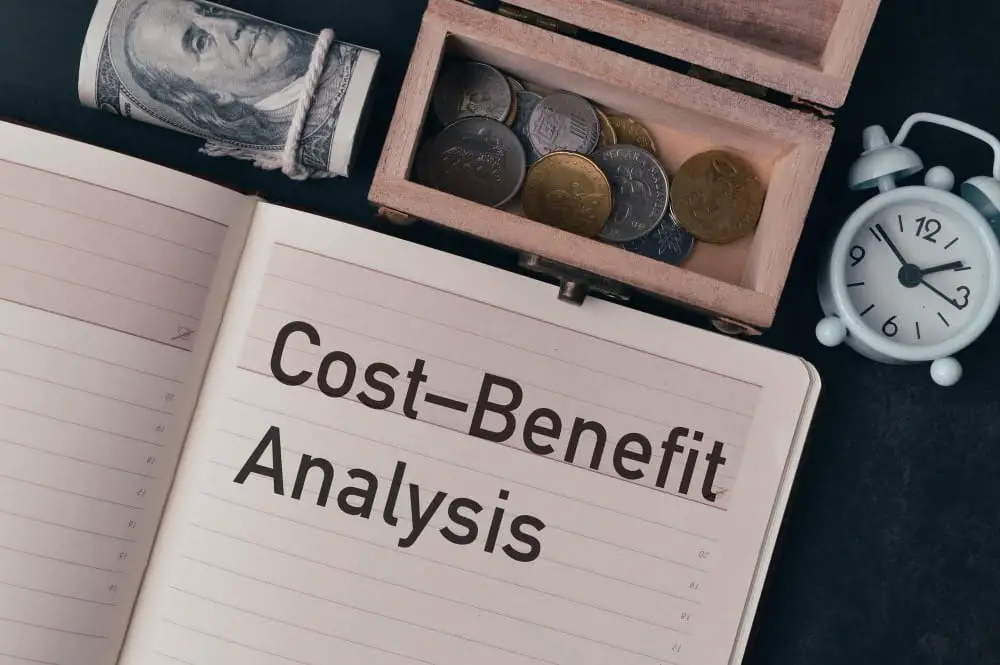 Here are some cost-saving tips and tricks that you should consider when installing bay windows:.
1. Choose standard sizes: Custom-sized bay windows can be expensive due to the extra labor involved in their production.
Choosing standard sizes will help you save on costs.
2. Opt for energy-efficient glass: Energy-efficient glass may have a higher upfront cost, but it will pay off in the long run by reducing your energy bills.
3. DIY installation: If you're handy with tools and have experience with window installations, doing it yourself could save you hundreds of dollars in labor costs.
4. Shop around for quotes: Don't settle for the first quote that comes your way; shop around and compare prices from different contractors before making a decision.
5. Consider financing options: Some companies offer financing options that allow homeowners to spread out payments over time instead of paying everything upfront.
Structural Work, Insulation, and Waterproofing Considerations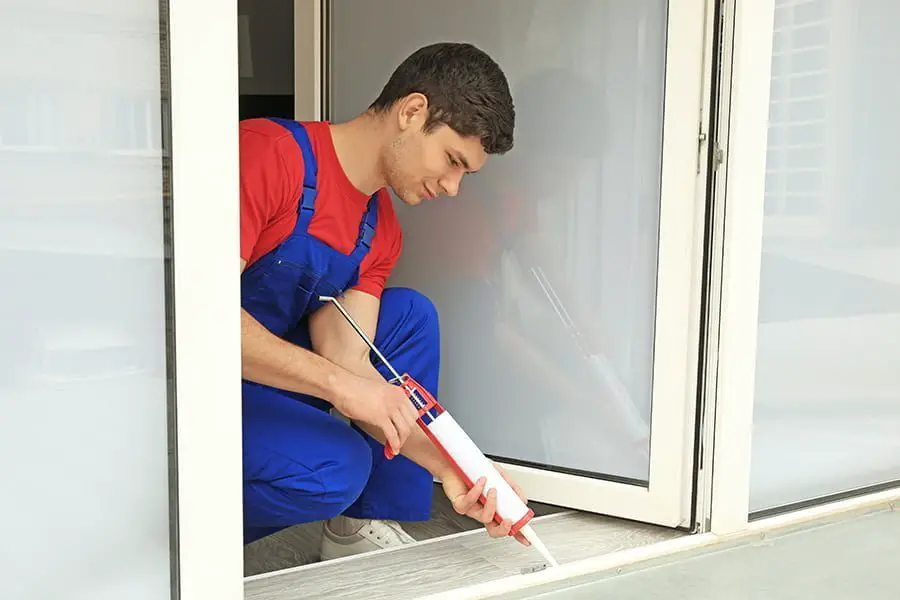 Structural work may be necessary if the installation requires cutting through walls or adding support beams. This can add significant costs to the overall project but is crucial for ensuring that your bay window is safe and secure.
Insulation is also an important factor in keeping your home energy-efficient. Proper insulation will help keep heat inside during winter months and prevent cool air from escaping during summer months.
It's recommended that you choose high-quality insulating materials such as foam or fiberglass batts.
Waterproofing should not be overlooked either since water damage can cause severe problems down the line if left unchecked. Make sure that proper flashing techniques are used around the perimeter of your new windows to ensure they're watertight.
Bay Window Warranty and Maintenance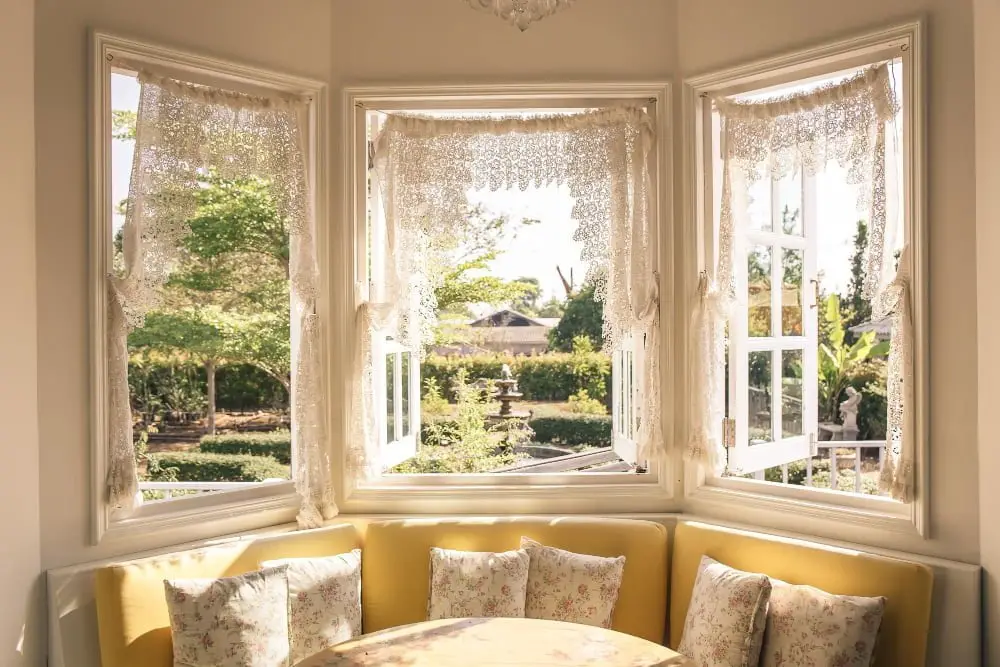 One way to do this is by choosing a bay window with an excellent warranty. A warranty will give you peace of mind knowing that any defects or issues with the window will be taken care of without additional costs on your part.
When selecting a bay window, make sure to read through the manufacturer's warranty carefully. Some warranties may only cover specific parts or have limited coverage periods, while others may offer comprehensive protection against all types of damage.
In addition to having a good warranty in place, regular maintenance is crucial for keeping your bay windows looking great and functioning correctly over time. Cleaning them regularly using mild soap and water can help prevent dirt buildup and keep them looking new.
It's also important to inspect your windows periodically for signs of wear or damage such as cracks or leaks around the frame area. If you notice any problems during inspection, contact an experienced professional immediately before they worsen into more significant issues requiring costly repairs.
FAQ
How much does a bay window typically cost?
A typical bay window costs around $1,900 each, with the total cost including labor ranging from $1,125 to $4,800.
Do bay windows increase home value?
Bay windows increase a home's market value by providing enhanced views, natural lighting, and ventilation, but energy efficiency and affordability should be considered by buyers.
Is A bay window a good investment?
Yes, a bay window is a good investment as it enhances curb appeal, increases home value, provides additional square footage, and allows for beautiful natural light.
Which is cheaper bay or bow window?
Bay windows are generally cheaper than bow windows.
What factors influence the overall cost of installing a bay window?
Factors influencing the overall cost of installing a bay window include window size, materials, labor, and customization options.
How do the various materials and styles affect the price of bay windows?
The price of bay windows is affected by the variation in materials and styles, as different materials have different costs and styles may require additional installation efforts.
Are there any cost-effective alternatives to traditional bay windows for homeowners on a budget?
Yes, cost-effective alternatives to traditional bay windows include garden windows or window bump-outs for budget-conscious homeowners.
Related Stories